Regional chairs, parliamentary candidates and official representatives of five major political parties in Turkey committed to reversing their country's dramatic downward slide in press freedom during meetings with the International Press Institute (IPI) last week.
IPI Turkey Advocacy Coordinator Caroline Stockford met in Istanbul last Friday with representatives of the secular Republican People's Party (CHP), the pro-Kurdish Peoples' Democratic Party (HDP), the Islamist Saadet Party, the Labour Party (EMEP) and the newly-formed, nationalist IYI ("Good") Party, urging them to prioritize media freedom and the rule of law in their platforms ahead of the June 24 presidential and parliamentary elections.
The ruling Justice and Development Party (AKP) of President Recep Tayyip Erdoğan did not respond to an IPI meeting request.
Stockford delivered a letter from IPI Executive Director Barbara Trionfi calling on the parties to commit to the following actions should they form part of the government:
– Free all journalists imprisoned for exercising their right to freedom of expression and drop all charges against them
– Promote freedom of the press, independent journalism and respect for the rule of law
– Restore the impartiality of the judiciary
– Take steps to repeal or reform in line with international standards laws that are currently being abused to prosecute and jail journalists, especially Turkey's anti-terror and defamation laws
– Work to end economic pressure on independent media outlets through the manipulation of the public and private advertising markets as well as legal and tax harassment
IPI also delivered a copy of the letter to an AKP official at the party's election coordination centre in Istanbul.
All five parties IPI visited expressed broad support for restoring press freedom and freedom of expression in Turkey, where approximately 150 journalists are currently jailed and more than 180 media outlets have been shuttered since the July 2016 coup attempt.
"All five parties we met agreed on the need to release all journalists behind bars in Turkey and to restore the rule of law and the impartiality of the judiciary, particularly with regard to the media-related trials", Stockford reported. "They indicated clearly an understanding that you cannot have a functioning democracy without freedom of the press and expression."
She added: "All political parties in Turkey, including the AKP, have an obligation to uphold Turkey's international obligations with respect to freedom of expression. Whichever parties form the next government, we will work to hold them accountable to those obligations as well as to any commitments they have made to restore press freedom in Turkey and to free all jailed journalists."
Selected comments from party representatives:
Canan Kaftancıoğlu, Istanbul regional chair, CHP: "The horrific sentencing of journalists based upon nothing more than certain allegations continues. We state once again that all of those journalists are innocent. For this reason, we believe that when the rule of law is re-established and the independence of the judiciary is brought back, all of these journalists will be found 'not guilty'."
Mustafa Kaya, parliamentary candidate for Istanbul, Saadet Party: "Freedom of the media is more than the free access to information; it's importance stems from receiving news from multiple sources."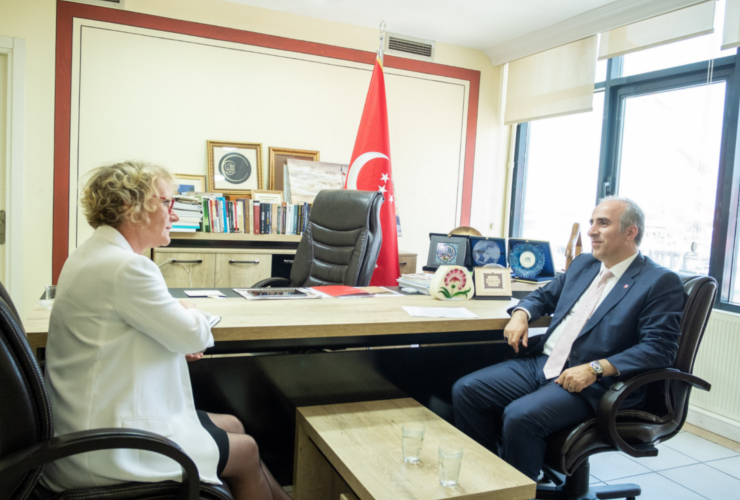 Nuray Sancar, co-deputy chair, EMEP: "We are trying to realize the kind of Turkey where journalists can work freely, without the threat of censorship, punishment or arrest."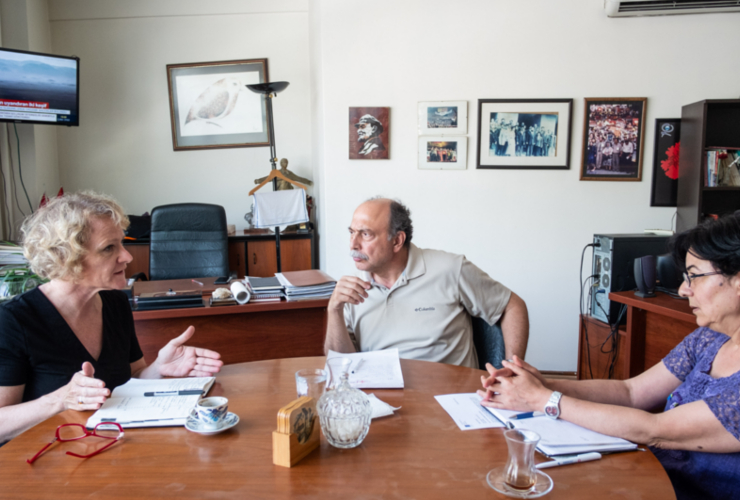 Havva Yakutoğlu, deputy regional chair, IYI Party: "We are in favour of an impartial and independent media. Media bosses should be just that, and should not be heading organizations that are not media-related."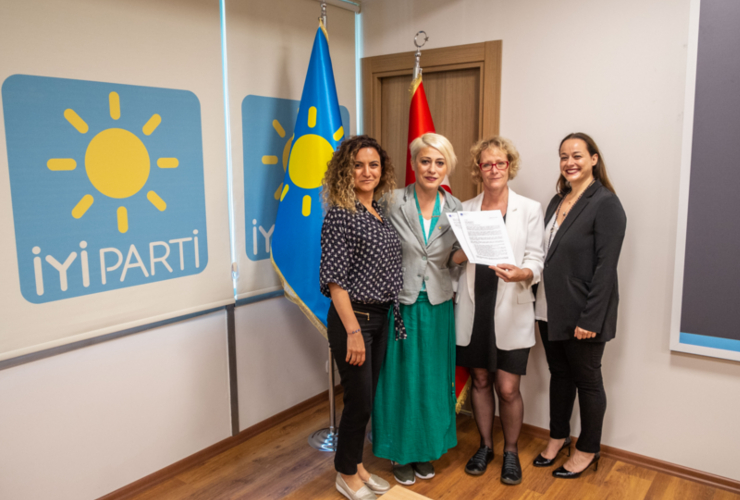 Züleyha Gülüm, regional co-chair, HDP: "The Kurdish media and the real opposition press, that is to say, those who are on the side of freedom – they are all faced with great pressure."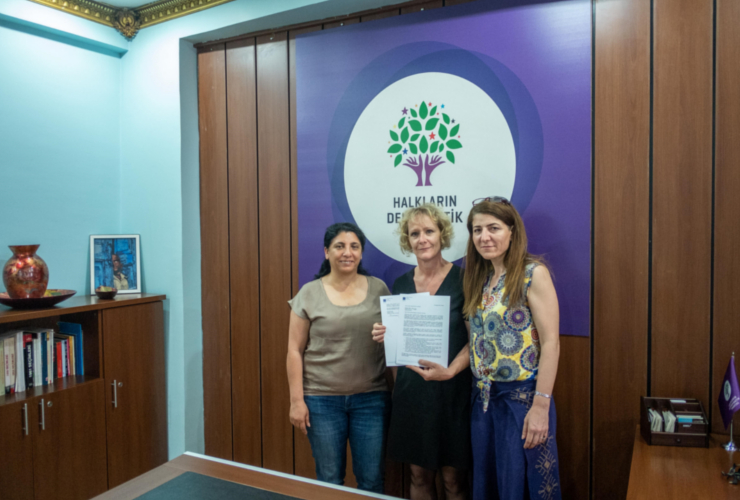 All photos: Bradley Secker for IPI