Our Network
–
Executive Board
The IPI Executive Board is elected by the General Assembly with regard to geographic, gender and media diversity. The Board oversees IPI's finances and guides the Secretariat in implementing the organisation's overall strategy in defence of media freedom. Members serve three-year terms, extendable for a second term. The Board elects a Chairperson for a two-year term, extendable for one additional year. IPI's Constitution sets forth the Board's responsibilities and election procedures in further detail.
Founder & CEO
SPILLMANN Media Strategy Management GmbH
Switzerland
Markus Spillmann was editor-in-chief of the Neue Zürcher Zeitung (NZZ) and a member of the management board of the NZZ Media Group from 2006-14. His appointment followed over a decade of service with the Swiss daily newspaper. From 1995-2001, he worked for the paper's foreign news department, first at the news desk, then as a correspondent for international security policy, NATO, the UN, the Indian subcontinent, and the Balkans. In 2001, he was named head of the international section and deputy chief editor of NZZ am Sonntag, a new publication launched by the NZZ AG in March 2002. Prior to joining the NZZ, Spillmann held positions as a part-time country risk analyst for UBS Switzerland, an assistant at the University of Zurich, and a domestic news editor at the Badener Tagblatt, a regional Swiss newspaper. In October 2015, he started SPILLMANN Media, Strategy Management GmbH. He served as vice chair from 2015-2018 and was elected chair of the IPI Executive Board at the 67th General Assembly in Abuja, Nigeria in June 2018. Photo by Gaëtan Bally/Keystone.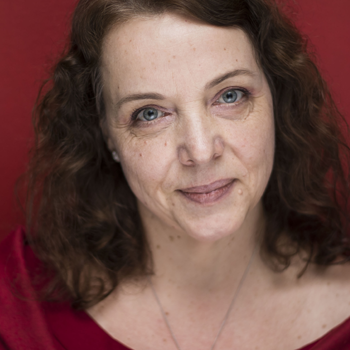 BEATA BALOGOVA
Vice Chair
Editor-in-Chief
SME
Slovakia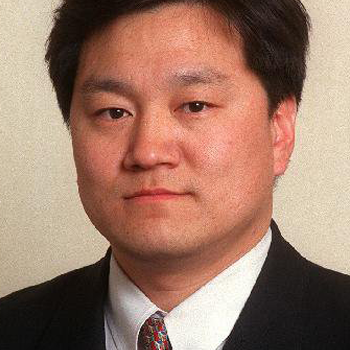 WOOSUK KEN CHOI
Vice Chair
Editor
Chosun Ilbo
South Korea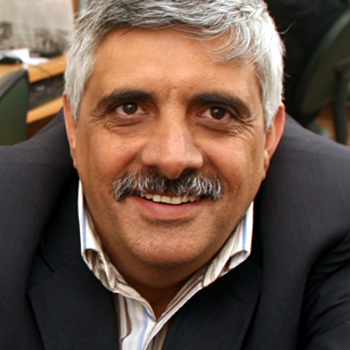 Director General, Founder
Community Media Network, AmmanNet
Jordan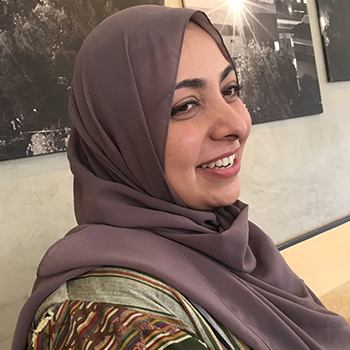 Head of Programmes, International Fund for Public Interest Media.
South Africa
Board Members:
Zaffar Abbas
Editor
Dawn newspaper
Pakistan
Raheem Adedoyin
Publisher, ICON Magazine
Secretary, IPI Nigeria National Committee
Nigeria
Sami Al-Hajj
Head, Human Rights and Public Liberties Desk
Aljazeera Media Network
Qatar
Mahfuz Anam
Editor & Publisher
The Daily Star
Bangladesh
Ole Kristian Bjellaanes
Sports Editor
Norwegian News Agency
Norway
Monika Eigensperger
Director of Radio
Austrian Broadcasting Corporation (ORF)
Austria
Kim Fletcher
Editor
The British Journalism Review
UK
Stephen Gitagama
Group CEO
Nation Media Group
Kenya
Johannes Hano
Bureau Chief
ZDF German Television (New York/Canada)
Germany
David Jordan
Director, Editorial Policy
BBC
UK
Hiroshi Komatsu
Editor-in-Chief
The Mainichi Shimbun
Japan
Riyad Mathew
Chief Associate Editor & Director
Malayala Manorama & The Week
India
Kaius Niemi
Senior Editor-in-Chief
Helsingin Sanomat, Sanoma Media
Finland
Virginia Pérez Alonso
Editor-in-Chief; Chair
Público.es; Platform for the Defence of Free Expression (PDLI)
Spain
Maria Ressa
Journalist, Author, CEO
Rappler
Philippines
Martha Steffens
Professor, SABEW Chair in Business and Financial Reporting
University of Missouri School of Journalism
USA
John Yearwood
Global News Editor and Editor, China Watcher
POLITICO
USA
Special Representative for Journalist Safety:
John Daniszewski
Vice President, Standards, Editor at Large
The Associated Press
USA
Past Board Chairs:
John Yearwood
Deputy Editor, Trade & Agriculture, and Editor, China Watcher, Politico
USA
2015-2018
Galina Sidorova
Chairperson, Foundation for Investigative Journalism – Foundation 19/29
Russia
2012-2015
Carl-Eugen Eberle
Director of Legal Affairs, ZDF German Television
Germany
2010-2012
Janne Virkkunen
Senior Editor-in-Chief, Helsingin Sanomat
Finland
2008-2010
Piotr Niemczycki
Publisher, Gazeta Wyborcza; Vice President of the Management Board, Agora SA
Poland
2006-2008
Wilfred D. Kiboro
Group Chief Executive, Nation Media Group Ltd.
Kenya
2004-2006
Jorge E. Fascetto
Chairman of the Board, Diario El Día
Argentina
2002-2004
Hugo Bütler
Editor-in-Chief, Neue Zürcher Zeitung
Switzerland
2000-2002
Moegsien Williams
Executive Editor, Independent Newspapers Cape
South Africa
1998-2000
Eugene L. Roberts
Managing Editor, The New York Times
USA
1997-1998
Peter Preston
Editor-in-Chief, The Guardian
UK
1995-1997
David Laventhol
Editor-at-Large, Los Angeles Times
USA
1993-1995
Cushrow Irani
Editor-in-Chief, The Statesman
India
1991-1993
Per Erik Lönnfors
Editor, Finnish News Agency (STT/FNB)
Finland
1990-1991
Enrique Zileri
Publisher and Editor, Caretas
Peru
1988-1990
Juan Luis Cebrian
Editor-in-Chief, El País
Spain
1986-1988
Richard Leonard
Editor, The Milwaukee Journal
USA
1984-1986
Max L. Snijders
Editor, Utrechts Nieuwsblad
The Netherlands
1982-1984
Cushrow Irani
Editor-in-Chief, The Statesman
India
1980-1992
C. Ranald Macdonald
Editor, The Age
Australia
1978-1980
Olof Wahlgren
Editor, Sydvenska Dagbladet
Sweden
1976-1978
Paul Ringler
Editor, The Milwaukee Journal
USA
1974-1976
L.K. Jakande
Editor-in-Chief, Nigerian Tribune
Nigeria
1972-1974
Sally Aw Sian
Sing Tao Jih Pao
Hong Kong
1970-1972
Hans A. Kluthe
Editor, Werra Rundschau
Germany
1968-1970
C.E.L. Wickremesinghe
The Associated Newspapers of Ceylon
Sri Lanka
1966-1968
Barry Bingham
Editor, Courier-Journal & Louisville Times
USA
1964-1966
Allan Hernelius
Editor, Svenska Dagbladet
Sweden
1962-1964
Donald Tyerman
Editor, The Economist
UK
1960-1962
Urs Schwarz
Editor, Neue Zürcher Zeitung
Switzerland
1958-1960
Oskar Pollak
Editor, Arbeiter Zeitung
Austria
1956-1958
Eljas Erkko
Editor, Helsingin Sanomat
Finland
1954-1956
Lester Markel
Sunday Editor, The New York Times
USA
1951-1954