A special note from IPI Executive Director Frane Maroević:
Last week, on the invitation of the IPI Turkish National Committee, I travelled to southeast Turkey with the IPI Executive Board Vice-Chair Emre Kizilkaya and colleagues to demonstrate IPI's solidarity with the journalists affected by the earthquake in Turkey, and to see what the media in the region need.
The humanitarian catastrophe and devastation are unbelievable, with millions of people homeless and the death count rising by the day. Towns are flattened, homes, offices and infrastructure razed to the ground. Nothing prepared us for what we saw. The worst damage was in Antakya near the Syrian border where not a single building is habitable and most simply collapsed into an unrecognisable pile of bricks. Just a day after our visit the area was hit by a flood causing further deaths, devastation and misery.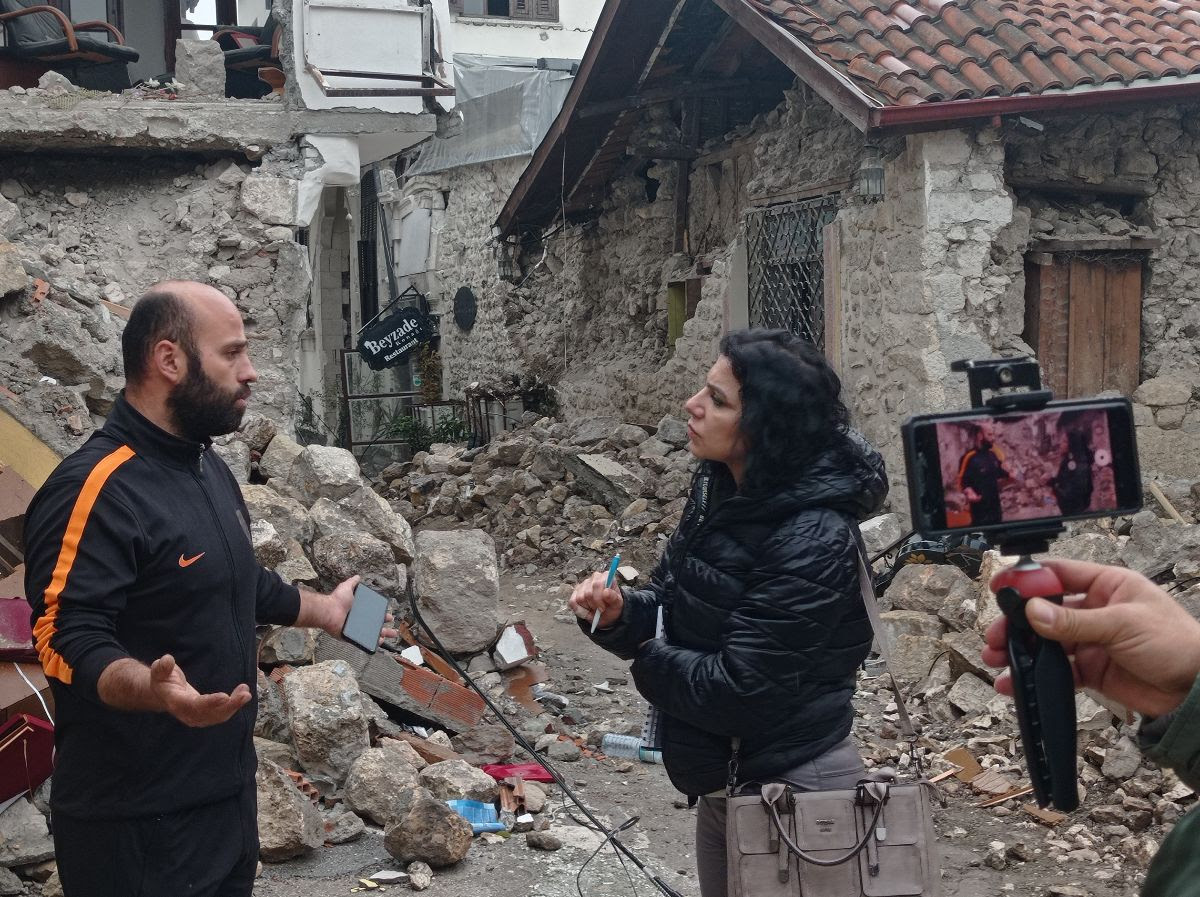 IPI is founded on solidarity between journalists and support for one another. In the earthquake region we saw this solidarity in action. Local journalists' associations opened their offices and colleagues opened their homes to provide emergency food and shelter for the survivors. They cobbled together desks, computers, lights, tripods to create ad-hoc editorial offices and TV studios for colleagues to continue their work. Journalists we spoke with lost family and friends. In spite of their pain and suffering, they are determined to continue working and reporting from the region.
Because they believe that the world needs to know.
A call for solidarity: As journalists you know that independent media play an essential role in times of crisis. The earthquake region needs independent journalism now more than ever: To tell the stories of suffering, to understand the effects of this incredible disaster, and to guide and monitor the reconstruction of lives and communities.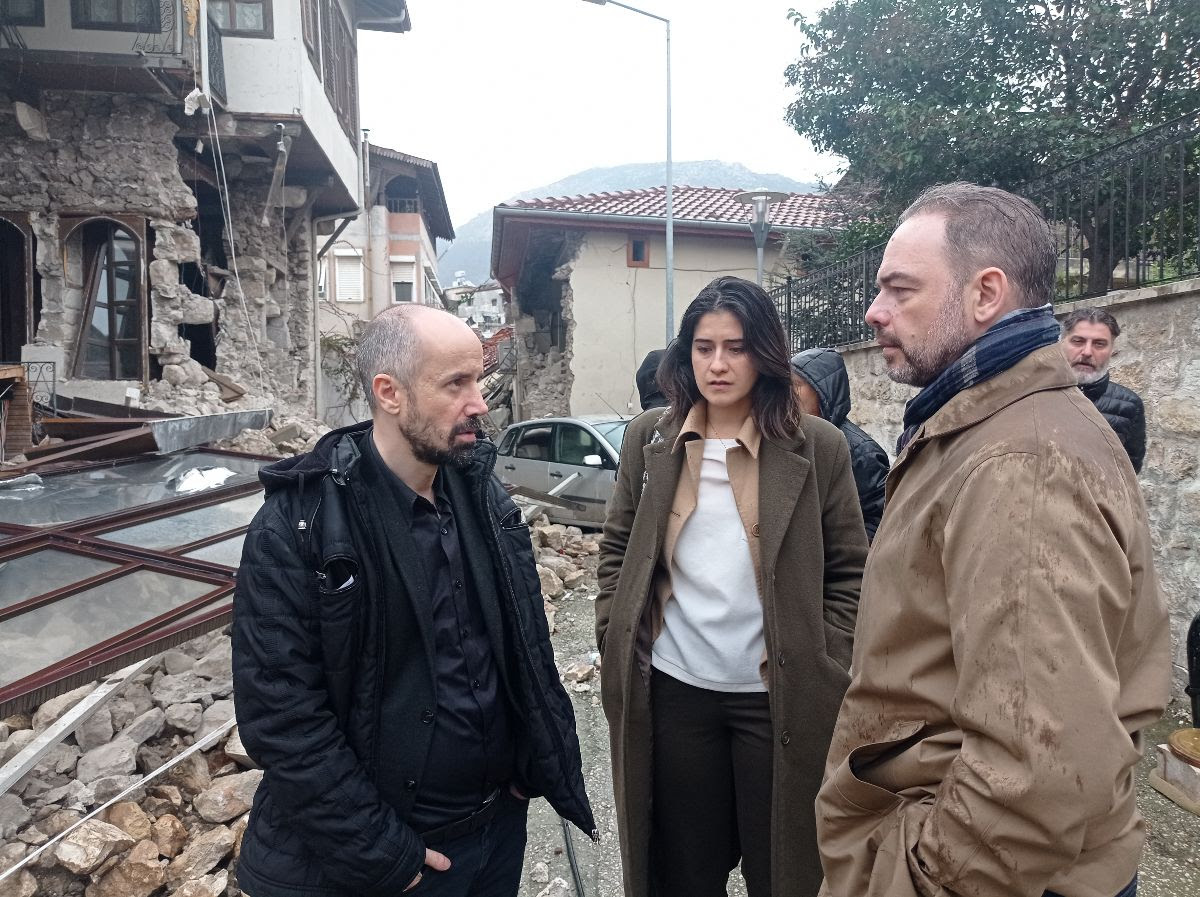 Speaking with the journalists, we heard only humble requests to help them do their work. In addition to clear humanitarian needs, they are in desperate need of basic equipment such as laptops, cameras, mobile phone power-banks and generators so they can do their work.
Today, we're calling on the IPI network to show solidarity with our colleagues in Turkey to help them rebuild local journalism in this destroyed region.
The IPI Secretariat will work closely with our Turkey National Committee to ensure that all the collected funds are used to provide necessary equipment which will be given to the journalists who need it. We have a list of journalists with their specific requests and all the money collected will go directly to purchase individual items. This is an immediate need.
The IPI Secretariat is also looking to support long-term rebuilding of the media landscape in this region. We are working with the Ankara Journalists Association on a comprehensive study that will precisely identify how many media and journalists were affected by this disaster and provide recommendations to the authorities how to rebuild the local media landscape.
Visit our page: Media Freedom in Turkey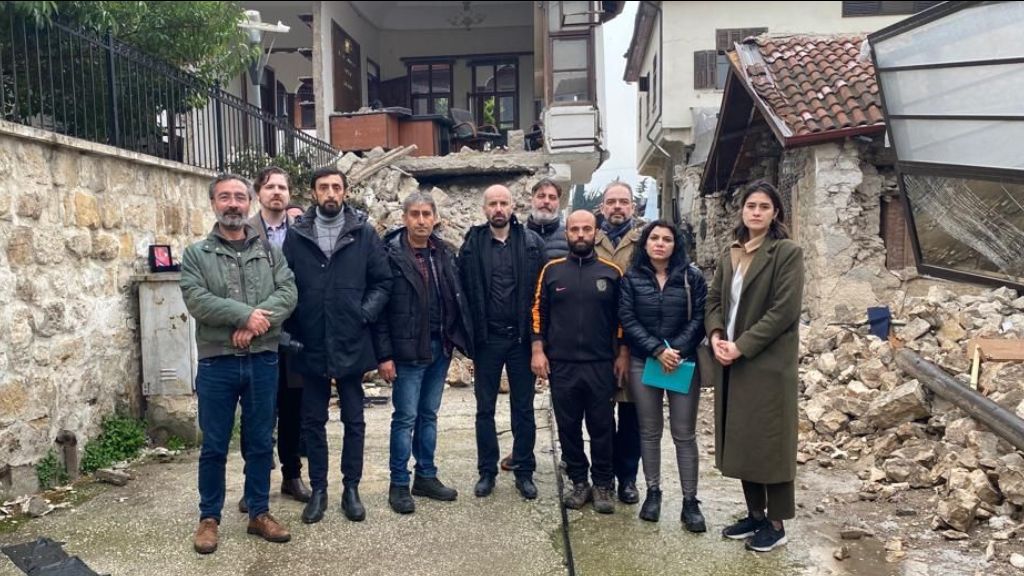 If you would like to contribute, please use either the PayPal link on IPI's donate page or transfer the funds to:

Bank: Raiffeisenlandesbank Wien
IBAN: AT19 3200 0003 0702 5984
BIC (Swift): RLNWATWW
Indicating that the purpose is: TURKEY