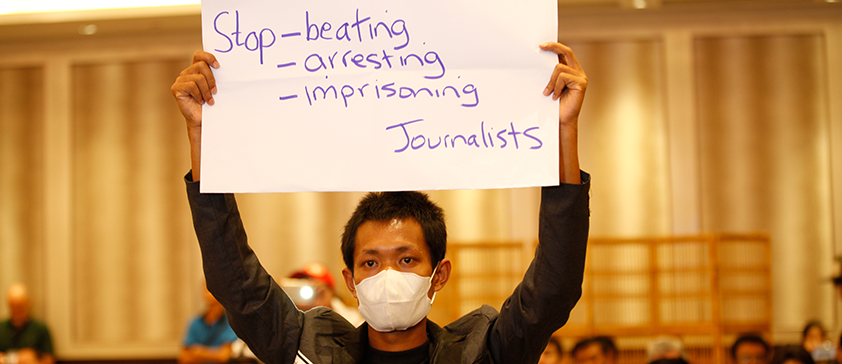 Support Us
There are many ways to support IPI and its mission to defend media freedom.
Your support enables us to continue our work around the world.
DONATE TO THE IPI PRESS FREEDOM FUND
The IPI Press Freedom Fund provides IPI with the flexibility to react swiftly to media freedom violations around the world, including through targeted campaigns and missions.
The Press Freedom Fund also enables IPI to develop activities needed to strengthen IPI's membership network and bring together the experiences, knowledge and voices of all our members. In particular, the Fund helps cover membership fees for those journalists and editors who could not otherwise afford to join IPI but who need the support and protection our network offers.
Donations to the IPI Press Freedom Fund can be made online (using the green button) or through a bank transfer to IPI's account:
Bank: Raiffeisenlandesbank Wien / IBAN: AT19 3200 0003 0702 5984 / BIC-Swift: RLNWATWW
IPI thanks our Press Freedom Fund donors for their generous contributions and for their unconditional support of IPI's work.
BECOME A MEMBER
Working in
journalism or in defence of media freedom? 
Then join us!
Be a part of IPI's global network.
Our members are at the core of our work and are our biggest supporters.
Take a look at our different
membership categories and join us!
BE A SPONSOR
Are you interested in partnering with IPI in our events or in any of our activities? 
In addition to our annual World Congress, IPI hosts or contributes to numerous media freedom events throughout the year.
Take a look at
our upcoming events and contact our Event Team for
sponsorship opportunities!
SPREAD THE WORD
Help make our voice stronger!