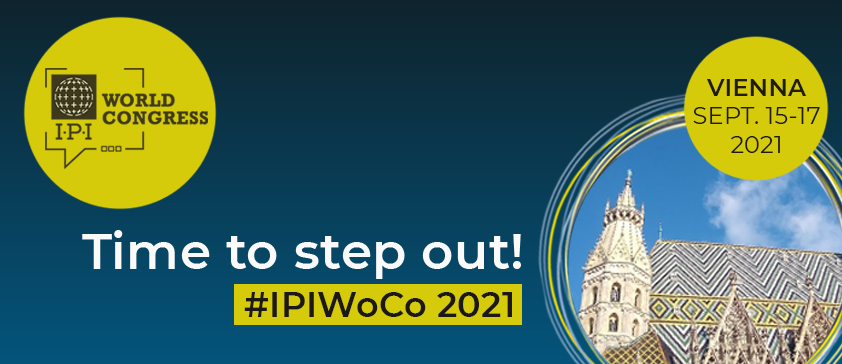 Step out
— and step into the 2021 IPWoCo
Global and hybrid event in Vienna: online + IRL
Time to step out with the IPI global network of journalists, editors and publishers  at the IPI World Congress 2021. Join us in Vienna or join us online: It's a hybrid – some face to face, some on-line and some a mix of the two, designed to bring the global journalism community together, and to suit you.
If you care about how we advance, protect and sustain a journalism that lights up the world with its power of storytelling, then mark down September 15-17, either in person in Vienna or online wherever you are.
At the 2021 World Congress of the IPI Global Network of journalists, editors and publishers, we're more than a network and more than a conference. We're a movement for journalism.
PREVIOUS EDITIONS OF THE IPI WORLD CONGRESS