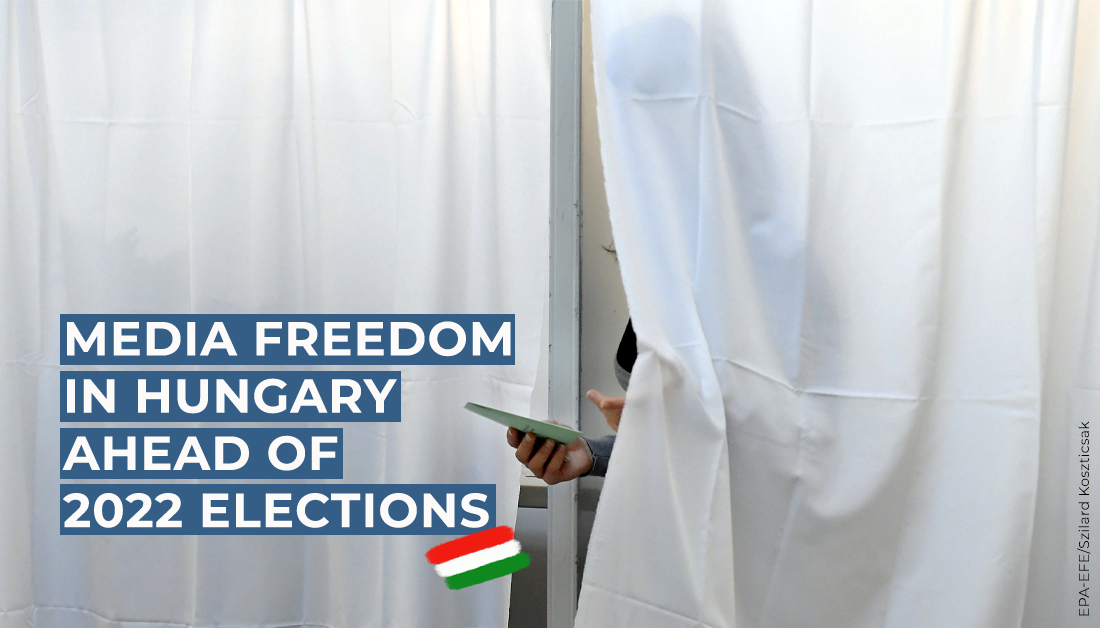 What is the current state of media freedom in Hungary ahead of the 2022 general election? How could Fidesz's control over the media landscape affect the fairness of the vote? How has the distortion of public service media led to the dissemination of pro-Russian propaganda amidst the invasion of Ukraine?
These are questions that the International Press Institute (IPI) will seek to address during an online event being held on Monday, March 21 at 10am CET to mark the publication of a new report.
Speakers will assess the state of the freedom of the press in Hungary; discuss recent revelations about control over the country's state news agency MTI; examine how the country's public television has towed the Kremlin line in its reporting on Ukraine; and explore how Fidesz's business allies are expanding their media empire outside Hungary's borders.
IPI will also present the key findings and conclusions from its mission regarding the situation for media capture, pluralism, regulation, concentration, the independence of public service media, journalists' access to information and the Pegasus spyware scandal.
The event will also present a concrete set of recommendations for improving media freedom after the election that can help unreal media capture, re-establish fair market conditions and foster a sustainable and pluralistic media ecosystem.
The report follows a press freedom mission to Budapest carried out by IPI and its Executive Board in February 2022, supported by the Friedrich Naumann Foundation for Freedom (FNF), when IPI met with government and opposition representatives, as well as leading independent editors and journalists.
Speakers
Moderator: Amy Brouillette, IPI's Director of Advocacy
Viktória Serdült,

Hungarian journalist at leading economic and political weekly HVG

Kaius Niemi, Senior Editor-in-Chief at Helsingin Sanomat newspaper in Finland. Member of IPI Executive Board
Eva Simon, Senior Advocacy Officer at the Civil Liberties Union for Europe
Jamie Wiseman, IPI Europe Advocacy Officer