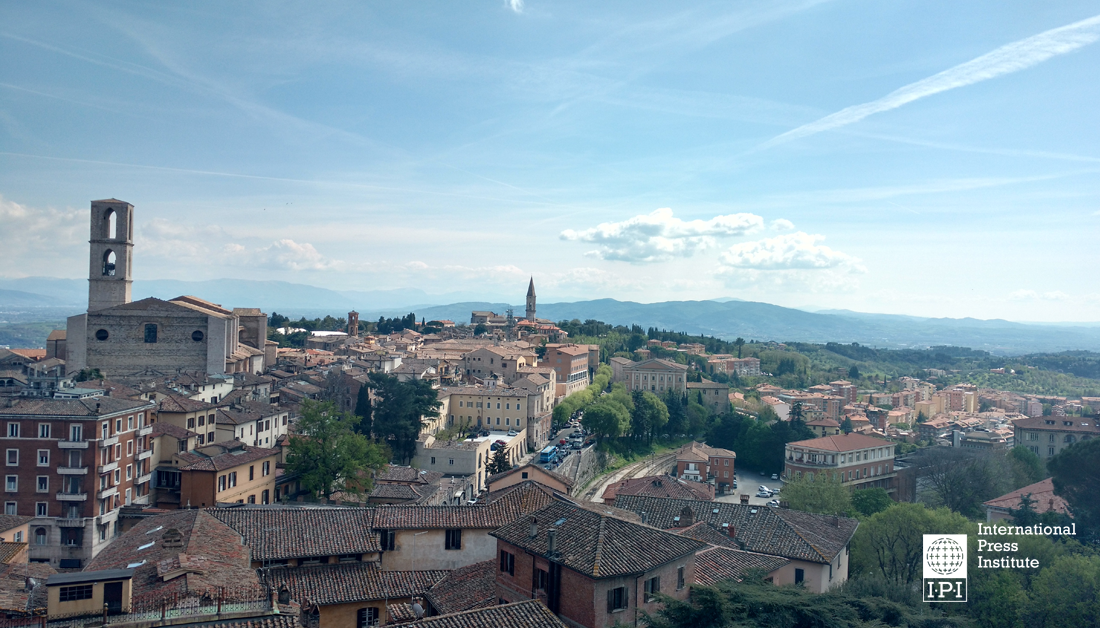 The International Press Institute (IPI) hosted two events at the 2023 International Journalism Festival in Perugia, Italy on:
Journalism at war in Ukraine
Saturday, April 22  I   15:00 – 15:50  I   Video recording
You're under attack. Your country is at war. Your community needs your reporting now more than ever. How do you pivot to ensure you can continue to serve the information they need? Three editors and publishers from Ukraine share how they have changed their journalism and business to meet the challenges. Featuring three IPI-IMS Free Media Pioneer award recipients:
⇒ Daryna Shevchenko, CEO, The Kyiv Independent
⇒ Lera Lauda, Head of ABO Local Media Development Agency
⇒ Sevgil Musaieva, Editor-in-Chief, Ukrayinska Pravda
Moderator: Jacqui Park, Head of network strategy, IPI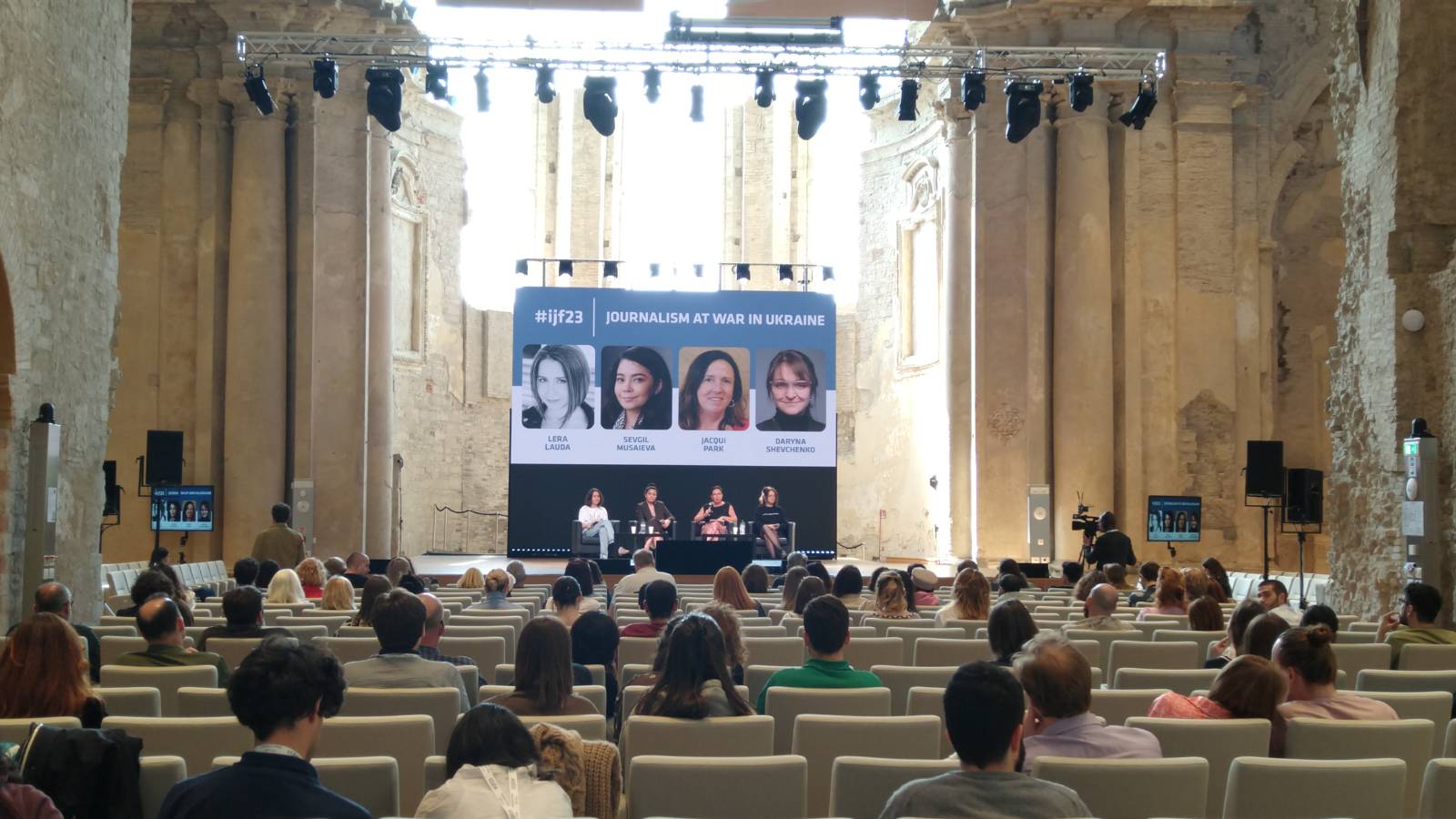 In conversation with Carlos Dada, Press Freedom Hero
Saturday, April 22  I   12:35 – 12:55  I   Video recording
A digital media pioneer and press freedom defender on the front line, El Salvador's Carlos Dada is the 2022 IPI-IMS World Press Freedom Hero awardee. As editor-in-chief and co-founder of the pioneering online news site El Faro in El Salvador, Dada has faced extraordinary pressure from the government and criminal organizations. He was one of the most significant targets of the notorious Pegasus spyware surveillance. Carlos Dada will offer important insights on press freedom and media innovation in El Salvador and across central America in conversation with IPI Deputy Director Scott Griffen.
⇒ Carlos Dada, Co-founder and Director, El Faro
⇒ Scott Griffen, Deputy Director, IPI