To mark the week of World Press Freedom Day, IPI hosted this panel on the future of media freedom in Central Europe after the re-election of Viktor Orbán in Hungary and the election loss of Janez Janša in Slovenia – and in the shadow of Russia's invasion of Ukraine.
---
Speakers
Márton Gergely, Editor-in-Chief, HVG, Hungary
Ali Žerdin, Editor, Sobotna priloga (Saturday supplement of daily Delo), Slovenia
Michał Broniatowski, Onet/Politico PL, Poland
Johana Hovorková,

Editor-in-Chief,

Forum24, Czech Republic
Beata Balogová, Editor-in-Chief, SME, Slovakia and IPI board member (moderator)
Speakers' short bios are available below ↓
Background
Viktor Orbán's victory in the Hungarian elections on April 3 clearly demonstrated the impact of media capture on democracy. Voters struggled to access independent news thanks to a pro-government media empire propped up by state funding. Will the repression of journalism in Hungary now only grow?
Yet while fears remain about Orbán's media capture model spreading across the region, recent elections in Slovenia, the Czech Republic, and Bulgaria offer a chance to build a new legal and policy framework that protects and sustains independent media. In particular, Slovenia's April 24 parliamentary vote was a defeat for the spread of Orbánism: Janez Jansa's SDS party lost resoundingly despite efforts to bring the country's public service media to heel. Is this a turning point in the fight to defend independent media in the region? What needs to happen now – at the national level and in Brussels? And what's happening in Poland, which has notably split with Hungary on the issue of Russia?
Meanwhile, the war in Ukraine has dominated the politics of the last two months with an outpouring of solidarity towards Ukrainian refugees, and support within the media community for Ukraine's war correspondents and displaced journalists. But regional media face new challenges adopting to war reporting and a new geopolitical reality. Meanwhile, the conflict has also seen a determined effort by governments to confront Russian disinformation. While combatting disinformation about the war is urgently needed, the powers applied and precedents set need to be closely scrutinized. What's the right way forward?
We seek to answer these questions with editors at leading independent media in Central Europe.
Short Bios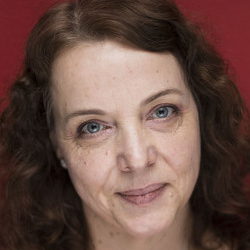 Beata Balogová is the editor-in-chief of SME, a major independent daily and news site in Slovakia. Prior to joining SME, between 2003 and 2014, Beata served as editor-in-chief of Slovakia's English-language weekly The Slovak Spectator. Beata also serves as vice chair of the executive board of the International Press Institute (IPI) advocating media freedom in the Central European region.
Beata became a journalist at the age of eighteen and since then she has been loyal to the profession and mission. She graduated from the School of Journalism of Columbia University in New York and was also a Fulbright scholar appointed to the School of Journalism at the University of Missouri Columbia in 1994. Beata writes columns and commentaries on politics, societal changes, populism and human rights.
Beata won the 2020 European Press Prize – Opinion award for her piece 'How We Stopped Being Comrades'.
Beata Balogová is as IPI Executive Board member.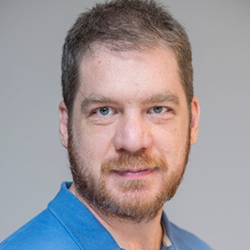 Márton Gergely is the editor of Hungary's largest current affairs weekly HVG. Gergely reads History and Journalism in Budapest and Hamburg. He was a contributor of the Hungarian weekly Magyar Narancs, and after an internship became a correspondent for the Berlin daily taz, die tageszeitung. He joined the Népszabadság newsroom in 2003. He became lead editor of online in 2008. In 2014 he was appointed deputy editor in chief of the paper, Hungary's most widely read daily. He remained in this post until production ended as a result of a politically-motivated hostile takeover in October 2016.
Márton Gergely is as IPI Executive Board member.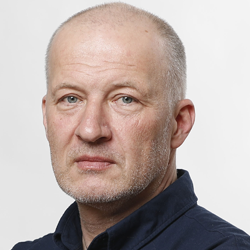 Ali Žerdin started in 1986 as a reporter of Radio Študent (Student Radio). Between 1987 and 1989 he served as chief editor of Radio Študent. In 1989 he stated to work for weekly magazine Mladina, that was considered as most important oppositional media in former Yugoslavia. Between 1996 and 2006 he served as deputy editor of Mladina. In 2006 he became editor of Objektiv, Saturday supplement of daily paper Dnevnik. Between 2009 and 2010 he served as chief editor of daily paper Dnevnik, second biggest daily in Slovenia.
Since 2010 he has been editor of Sobotna priloga, Saturday Supplement of daily paper Delo. Žerdin obtained Phd in sociology in 2012. His field of research is interlocking directorship network in Slovenia
---