IPI Board: Let Maria Ressa travel to Oslo, drop all charges

Press freedom and the threat to encryption

Poland: Journalists must be allowed access to Belarus border

Nobel laureates show importance of free press in advancing peace
IPI congratulates its Executive Board member Maria Ressa and Dmitry Muratov for winning the Nobel Peace Prize 2021

37 journalists imprisoned in Turkey
IPI is a global network of editors, media executives and leading journalists.
Our mission is to defend media freedom and support independent journalism wherever they are threatened.
Latest News
IPIWOCO 2021, VIENNA
Journalism took centre stage at the 2021 IPI World Congress from September 15 to 17 – both in Vienna and online.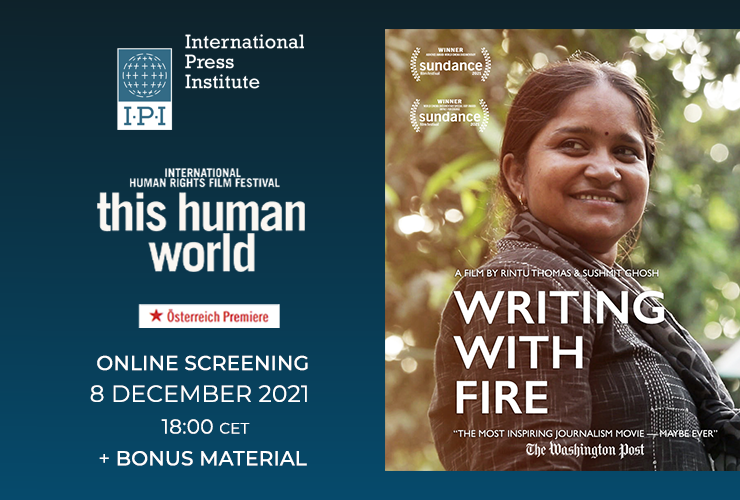 This Human World film festival and IPI to co-host Austrian premiere of the film about IPI member Khabar Lahariya