Tweet to support Ismail Alexandrani
Journalist and #Sinai expert Ismail Alexandrani is serving a 10-year prison sentence in #Egypt for his criticism of the Egyptian military. I call on Egyptian authorities to #FreeAlexandrani and all other journalists behind bars! #PressEgypt #JournalismIsNotACrime @AlsisiOfficial
Tweet
Ismail Alexandrani: journalist and scholar sentenced to decade behind bars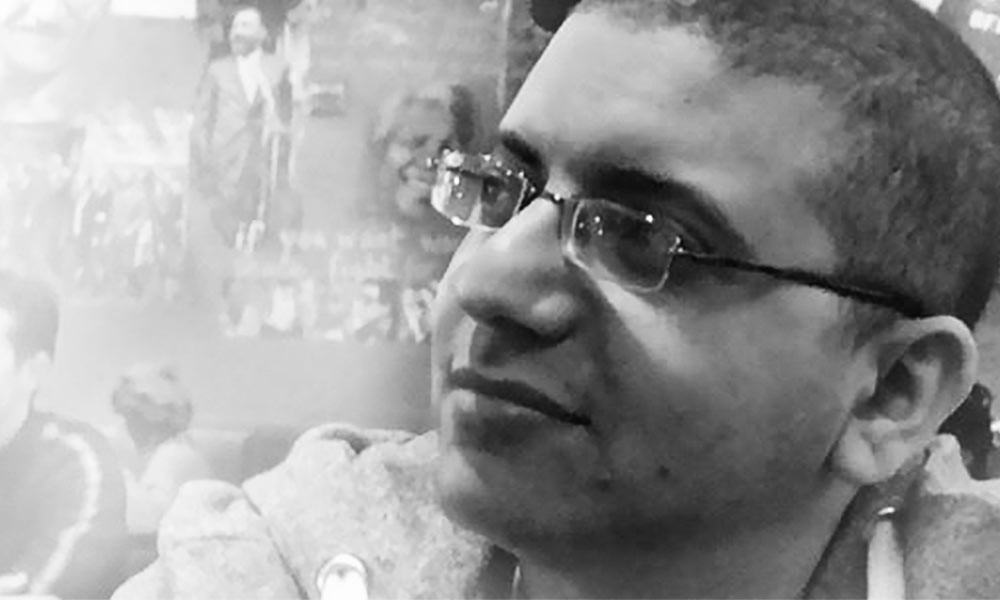 Vocal critic of Egypt military policy in the Sinai Peninsula given 10-year prison sentence by military court
Freelance journalist and researcher Ismail Alexandrani is currently serving a 10-year prison  sentence in Egypt for criticising the Egyptian military.
Alexandrani, whose academic work focused on the Sinai Peninsula and Islamist movements in Egypt, was arrested on November 29, 2015 at Hurghada Airport, on his arrival from Berlin. A warrant for his arrest was issued in May 2015, according to his lawyer.
He had previously written critically about the Egyptian military's efforts to combat extremist militias in the Sinai. Much of his research explores social and political issues in that region.
Most importantly, he focused on the security situation in the Sinai, which has become a hotbed of insurgency and attacks on unarmed civilians, like the attack in November 2017 on a mosque in Al-Rawda village in Northern Sinai that  left more than 300 people dead.
Alexandrani's  work has been published in various regional and international media such as independent newspapers al-Safir and al-Modon, both based in Lebanon, Al Araby and the U.S-based The Wilson Center.
In December 2017, he was referred to military prosecutors, as he had spent more than two years in pre-trial detention without any charges filed.
This made his situation significantly more worrying, as military prosecutions generally, and specifically in Egypt, have a reputation for imposing harsh sentences.
Military prosecution later charged Alexandrani with obtaining and publishing military secrets, joining a banned organisation and publishing false news abroad.
However, rights groups including the IPI believe he was targeted solely for his academic and journalistic work.
On May 22, 2018, a military court sentenced him to 10 years in prison, after referring the case to the military judiciary.
The military governor ratified the sentence on 27 December 2018.
Worryingly, since the sentencing whereabouts of Alexandrani are unknown raising concerns about his well-being. IPI has repeatedly urged the government of Egypt to release details of his detention and health.
At least 60 journalists are behind bars in Egypt. #PressEgypt is IPI's campaign for their release.
Join our call and help press Egypt to ensure all of the country's journalists can do their jobs freely and without fear