 2022 IPI World Congress in New York City. September 8-10
Right now, we find our world and our communities once again divided between democracy and authoritarianism. Only free and independent journalism can meet the challenge of the moment.
At the 2022 IPI World Congress, we're more than a conference. We're a movement for journalism. For two-and-a-half days, we'll put journalism at the centre of the world, back where IPI first started in 1950 at Columbia University in New York.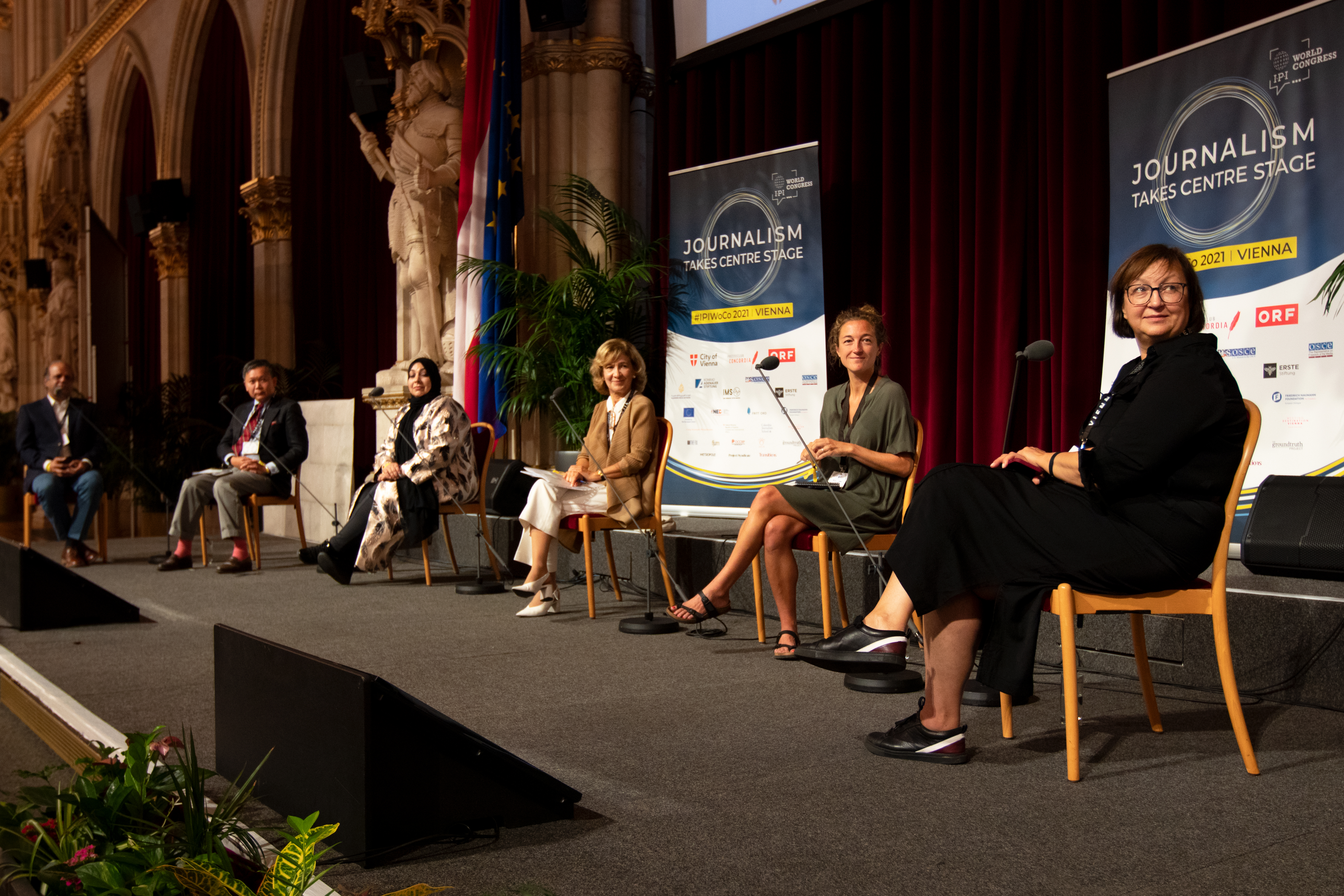 For journalism to thrive it needs resilience, collaboration, and the confidence to make a difference. Key themes of the 2022 IPI World Congress include:
Smart j

ournalism you can trust:

T

he best of journalism in the (dis)information age.

Resilience and rights

:

T

he fight for democracy and press freedom globally.

Sustainable media serving our communities

:

E

ngaging our audiences and

harnessing

the opportunities of technology.

Think local, act global:

Featuring news leaders from around the world sharing how they are rethinking everything about what local journalism is and can be.
The 2022 World Congress will run from September 8 to 10 as a truly global and hybrid event.
We'll debate, present, mentor; we'll share our ideas, passions, failures, and stories in discussions, presentations, masterclasses, and workshops – one-on-one, on stage, and over lunch and dinner.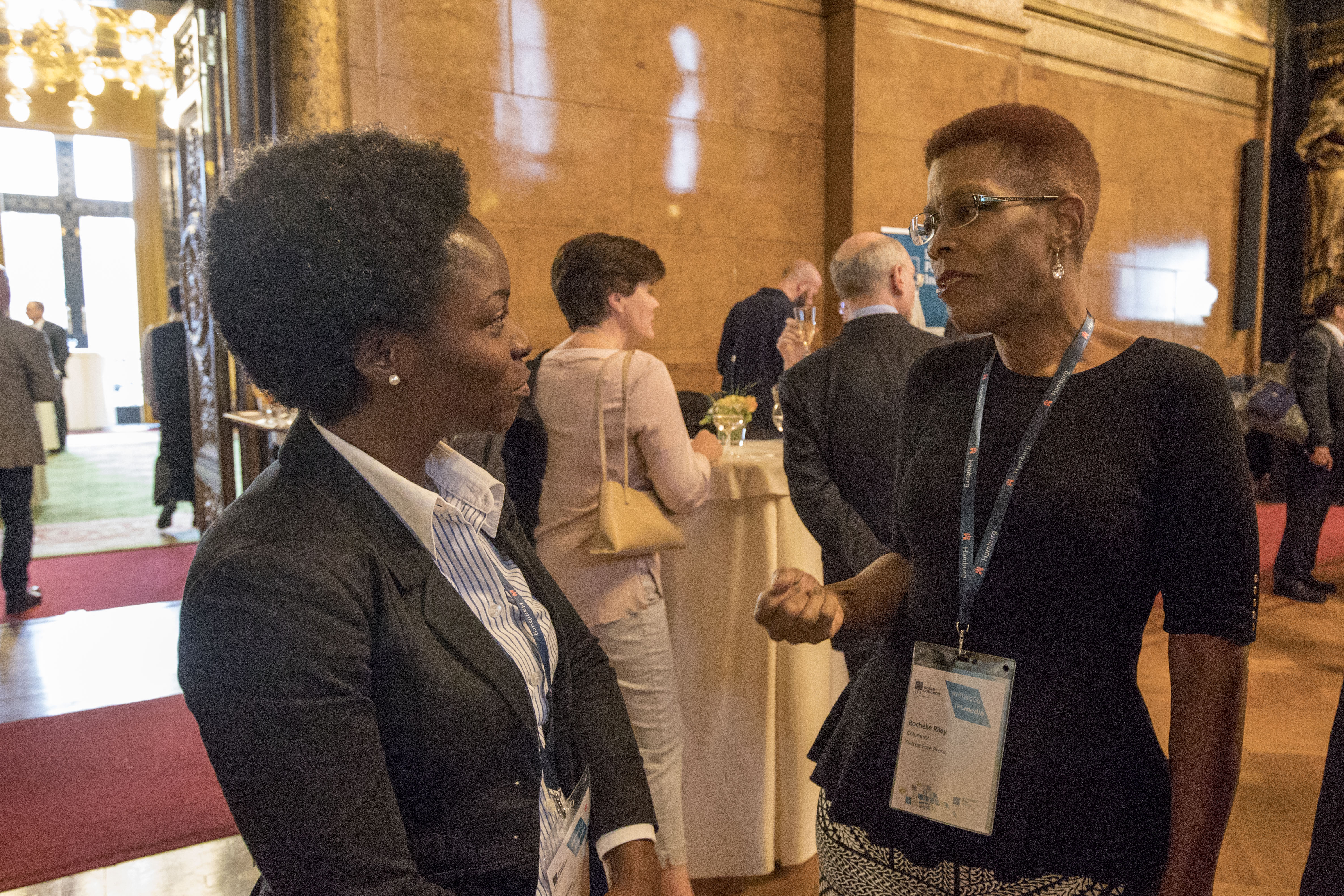 FORMAT
---
Thursday, September 8
: Opening with a celebration of resilience in journalism with Nobel Peace Prize winners Maria Ressa and Dmitry Muratov followed by our signature town-hall discussion.
Evening programme:
Drinks and networking event at Faculty House, Columbia University
Friday, September 9:
Two plenary sessions and a series of small group masterclasses, meet-ups, and roundtable discussions focused on sharing experiences and finding solutions to some of the big challenges we face. Hybrid format – in person and online at the Journalism School, Columbia University.
Evening programme:
Celebration of Journalism: Awards ceremony and networking at Low Library, Columbia University
Saturday, September 10:
Two plenary sessions and a mix of masterclasses, presentations, town-hall-style meetings and small group discussions. Hybrid format – in person and online at the Journalism School, Columbia University.
Evening programme:
TBD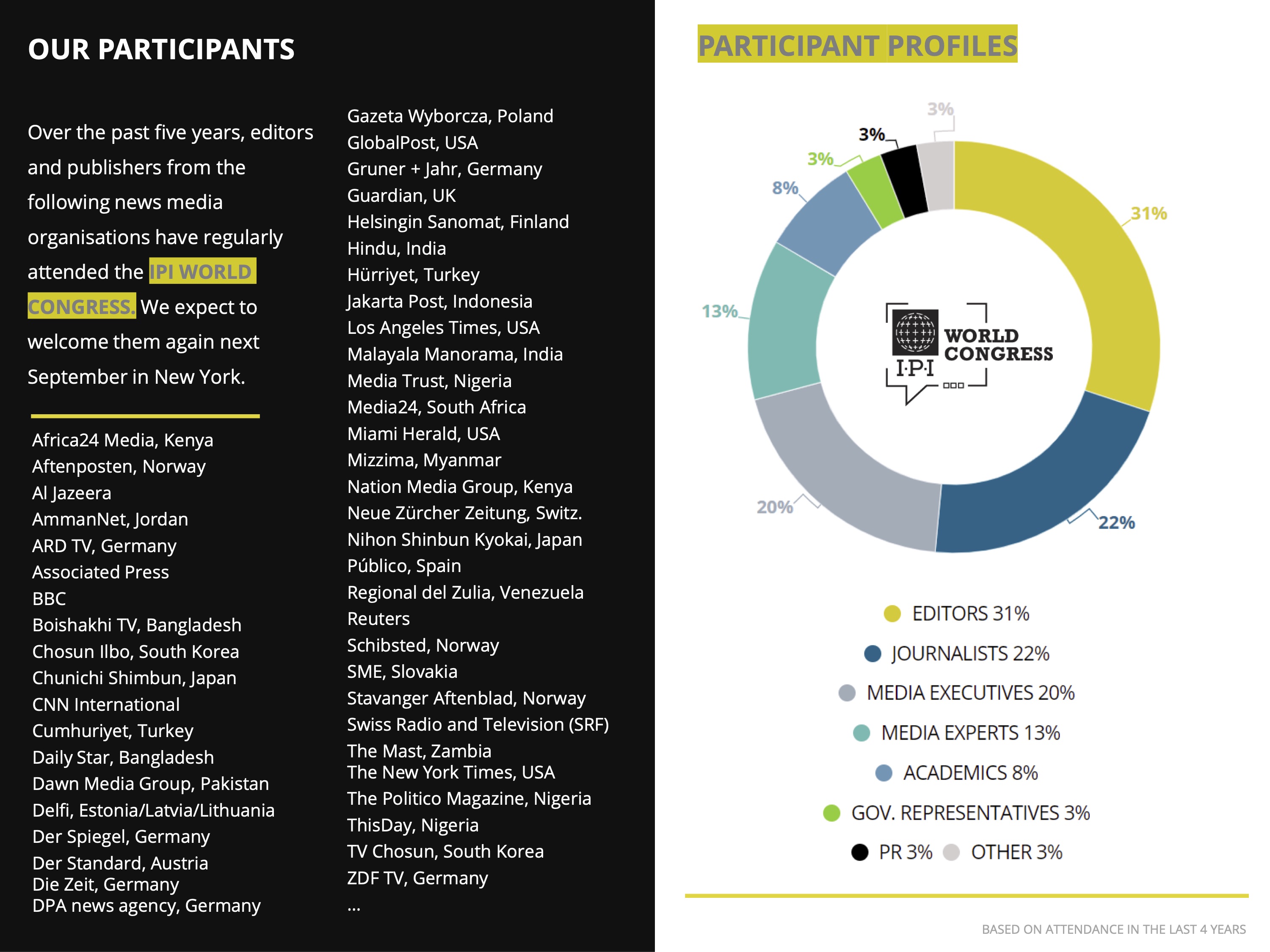 For more than 70 years, IPI has defended and promoted press freedom and independent journalism. The IPI World Congress is our flagship event. It's the forum for confronting hard challenges and for talking through solutions, gathering more than 300 leading media professionals from over 40 countries each year.
PREVIOUS EDITIONS OF THE IPI WORLD CONGRESS