Online Attacks on Journalists in Poland
IPI's OnTheLine Project
#
Overview and Best Newsroom Practices
Agencja Gazeta/Przemek Wierzchowski via Reuters
Introduction
In June 2018, the International Press Institute (IPI), a global network of editors, media executives and leading journalists for press freedom, visited Poland as part of IPI's Ontheline project, which aims to identify best newsroom practices for preventing and better responding to online harassment of journalists.
Over the course of five days, the IPI delegation met with editors-in-chief, managing editors, web and social media editors, and staff and freelance journalists to better understand online harassment and how it is dealt with in Poland. IPI visited the newsrooms of the largest national daily newspaper Gazeta Wyborcza; weekly news magazines Polityka and Do Rzeczy; investigative journalism and fact-checking platform OKO.press; and smaller publications Krytyka Polityczna and Res Publica. In addition, IPI organized two focus groups: one for female journalists and one for freelancers with a representative of the Journalists' Association (Towarzystwo Dziennikarskie).
Meetings concentrated on different types of mechanisms for dealing with online harassment, including prevention, community management, social media management, psychosocial support and legal measures. However, the discussions also offered an opportunity to learn more about the general phenomenon of online harassment and its manifestation in the Polish media landscape.
Report by IPI Correspondent Annabelle Chapman
Online Harassment in Poland
In Poland's polarized political landscape, journalists are frequent targets of online attacks. Harassment, towards journalists and ordinary users, has become such a part of Poland's Internet landscape that a new word has entered the Polish language: "hejt" (pronounced "hate").
These online attacks reflect the deep divisions within Polish society. The country has split between supporters and opponents of the socially conservative Law and Justice (PiS in Polish) government, in power since November 2015. This rift extends to much of the media. There are no neutral issues in today's Poland, several journalists interviewed by IPI in Warsaw quipped, referring to the acute polarization of Polish society and the media. Nevertheless, several issues stand out, fuelling harassment of journalists who write about them by people on the other side of the political divide.
The first issue is domestic politics. Journalists who criticize the government are attacked by its supporters, who attempt to delegitimize them and thereby undermine their work. This includes slamming them as "leftists", a derogatory term to Polish conservatives, or "supporters of the losers", referring to the centre-right Civic Platform party, which lost the 2015 elections after eight years in government. Critics of the government are often accused of being supported or funded from abroad, notably Hungarian-American philanthropist George Soros, a kind of bogeyman for the Polish (and Hungarian) right. For example, in January 2018, conservative weekly Gazeta Polska published an article entitled "Ślepnące oko utrzymanków Sorosa. Portal OKO.press bez wsparcia z zagranicy", which translates roughly as "The fading eye of Soros's kept people. Portal OKO.press without support from abroad". There, it goaded over the independent fact-checking and investigative journalism website's call to readers for financial support and allegedly small number of readers. By presenting OKO.press as a failure, Gazeta Polska sought to undermine its credibility as an independent portal that is keeping the government in check.
These types of attacks are felt most acutely at Gazeta Wyborcza, which has positioned itself as the leading critic of the PiS government. The newspaper faces an "ocean of hate", its deputy editor-in-chief Jarosław Kurski told IPI. Other journalists at the daily spoke of being attacked by supporters of the government online. Gazeta Wyborcza's status as enemy number one is so strong that supporters of the government present any form of association with it as a liability. As a result, OKO.press, which was initially co-funded by Gazeta Wyborcza's publisher, Agora, gets called "the child of Gazeta Wyborcza", as a further way to discredit it.
As a result, journalists at media organizations critical of the government find themselves placed on the defensive.
"We are constantly being put in interrogation mode", Wojciech Przybylski, chairman of Res Publica Nowa, which publishes the Res Publica periodical, said, referring to slurs the publication receives online.
In interviews with IPI, no journalists admitted to self-censorship, but some said they had considered staying away from certain topics. Journalists who write about refugees have experienced some of the most virulent attacks. The Polish government's refusal to take in refugees from the Middle East as part of the EU's relocation scheme, presenting them as a security threat, has triggered a broader wave of anti-immigrant, and specifically anti-Muslim, discourse in the right-wing media and on social media. The reaction in Polish society has been so strong that journalists at liberal publications say that even regular readers who generally share their worldview have reacted negatively to their articles about refugees.
Journalists have also been attacked about how they write about the Polish-Jewish past, a subject that made headlines in January 2018, when PiS passed a law making blaming the "Polish state or nation" for the crimes of the Third Reich punishable with up to three years in prison (in June, after considerable criticism by Israel and the United States, the provision was dropped). Journalists who question Poland's role during the Second World War have been attacked on social media, often with anti-Semitic overtones, even when the author is not Jewish. Writing about the Polish-Jewish past, having a "Jewish-sounding name", or even one's appearance can all trigger anti-Semitic insults on social media, one journalist who regularly receives them told IPI. The recent wave of attacks comes on top of longer-term anti-Semitic smears against Gazeta Wyborcza and its editor-in-chief, Adam Michnik, a communist-era opposition figure with Jewish roots.
Finally, journalists – usually women – are attacked for writing about gender-related issues, such as access to abortion. Since PiS came to power, conservative groups backed by the Catholic church have sought to tighten Poland's restrictions on abortion, which are already among the strictest in Europe. Journalists who criticized the proposed ban found themselves inundated with insults and threats.
With regards to the response of law enforcement authorities, journalists suggested a need for improvement. Finally, journalists suggested a need for improvement in authorities' response to the issue. One male journalist we spoke to said he contacted the police after receiving death threats (for writing in favour of Poland taking in refugees). However, he said the police told him he would have to hand over his computer to help with the investigation, which he didn't want to do. He implied that the police weren't very helpful, almost as if to discourage him from filing a formal report.
Online Harassment Of Female Journalists
IPI's conversations with female journalists in Warsaw, both during the dedicated focus group and individually, show the pervasiveness of online attacks against female journalists.
Many female journalists said they face condescending comments online daily. This includes being addressed by their first name, or a diminutive of it (usually reserved for small children or close family situations), rather than by the polite "Pani" (Ms.) used between strangers in Poland. Female journalists also reported receiving comments about their appearance, both positive and negative, in online comments or on social media.
One journalist described the experience of stalker-like behaviour by a reader, whom she calls her "psycho-fan". The reader would comment online underneath all her articles, many of which were about the refugee situation in Europe, with insults about her name, which he assumed to be Ukrainian (she is Polish). "He told me to go home to Ukraine, rather than write about refugees", she told IPI. "His comments made sense, which suggests that he was not a bot."
Another journalist, who took part in IPI's focus group with female journalists, is regularly attacked online for her (wrongly) assumed Jewish background. This includes comments like "You will die in Auschwitz" or "You will leave Poland through the chimney [in Auschwitz]". She has also received insults or threats relating to Israel's actions towards Palestinians. "I experience anti-Semitism every day, even though I am not Jewish," she said.
Multiple female journalists reported receiving threats online. The journalist who writes about refugees received comments stating that she "wants Muslims to come and rape her". Another female journalist said that she had experienced doxing, as part of a broader online attack against her by conservative circles. One day, she received a message telling her to "say hello to your sister; I hope she is in good health", which used her sister's real name.
Female journalists described the impact of online harassment on their work and broader lives.
"It was a feeling of being punched in the stomach", said one, who was attacked on Twitter by a prominent right-wing journalist, which prompted a volley of attacks by his supporters.
Freelance Journalists
IPI also conducted a focus group meeting with freelancers and a representative of the Journalists' Association (Towarzystwo Dziennikarskie).
Lacking the support of a media company, freelancers can feel especially alone when facing harassment. The group that IPI spoke to in Warsaw placed online harassment in the context of the broader challenges faced by journalists in Poland, especially freelancers, who lack a regular salary and institutional support. Jacek Rakowiecki, who was representing the Journalists' Association, framed this as the dual problems of "pauperization" and "lack of solidarity" among journalists in Poland. These aggravate, rather than eclipse, the problem of online harassment, he said.
In addition to the main issues outlined above, individual freelance journalists reported being targeted for their coverage of more specific issues. One, who specialises in Russia, says she was called a Russian spy online for writing a book review that was not deemed not anti-Russian enough.
"I experienced ugly name-calling by friends and people I respect intellectually. In a way, that is more hurtful than being harassed by bots," she told IPI at the focus group. "It becomes a minefield of what you do or don't want to say."
Another freelance journalist, who covers a range of cultural and environmental issues, said that she was harassed after writing about hunters. Unpleasant posts appeared under her article. She also stumbled upon an article about her on a hunting website. This might make her think twice before reporting about hunting again for fear of being recognized and placing herself in danger, she said.
"Hate speech, with Poland's political divisions projected onto it, has become part of Polish public culture", Rakowiecki said. This may have a chilling effect on freelancers, who might fear that they won't get another commission if they speak up about their experiences of online harassment, he warned.
Newsroom Measures to Combat Online Attacks and Harassment
In this section of the report we go through the measures and protocols that were already implemented at the newsrooms IPI visited.
Individual coping strategies
Journalists who have experienced online harassment have developed individual coping strategies. Most concurred that one should not engage with online abusers, as that can encourage them. As one journalist put it: "There is no point in feeding the troll." Basic responses include blocking or muting the abusers. As one journalist highlighted, the advantage of muting is that the attacker does not notice, preventing a backlash among like-minded users. Journalists also said that they report abusive comments or accounts on Twitter and Facebook.
One journalist said that she likes to involve her Twitter followers, asking them to report users who attack her. For this, she uses the hashtag #sprzątamytwitter – literally: we are cleaning up Twitter. Her followers respond actively, with some tweeting back "I helped you". This approach has the advantage of strengthening the supportive online community around her, she said.
Many journalists said that they resort to "naming and shaming" their abusers on social media. On Twitter, this involves retweeting insulting tweets with a comment, for their followers to see. In some cases, the journalist found an online abuser's employer listed on their Facebook profile and sent the employer an email describing the employee's inappropriate behaviour. After that, the harassment stopped, accompanied by a sheepish apology from the attacker.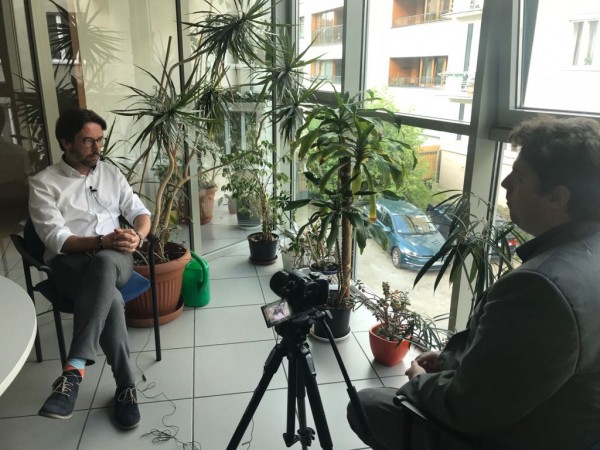 Journalists who had experienced concerted attacks admitted to keeping a lower profile online. Some said that they had taken time off social media, both to escape harassment and as a general break. Other strategies include turning off notifications on Twitter.
"You tell yourself that it doesn't matter, but then you get a stream of messages. So I chose, for now, to build these walls", one female journalist who was attacked in a particularly concerted way said. She added that she deliberately made herself less accessible as a journalist by making it difficult to contact her online.
Another journalist recited a mantra that she repeats to herself when she receives an insulting or threatening tweet: "That was Twitter. Now this is the real world; I am safe, I am at home. That was only Twitter." She tries to reframe critical or abusive comments online as a sign that she is doing her job well, in the context of the political conflict in Poland.
"Every time I get these comments, I know that I am doing something right – and must continue writing", she told IPI.
Others try to respond to online attacks with humour. "Usually we just turn this into jokes. At least they [our critics] remember that we exist", quipped the editor-in-chief of a small news organization. One of the publication's journalists uses the hateful comments he receives as the basis for his columns.
Registration and community management
Newsrooms have struggled to moderate online discussions on their websites or on social media effectively. Many cited understaffing, in the context of media organizations' broader financial troubles and pressure to keep up with the news.
Social media editors whom IPI spoke to said that they are already overworked and unable to constantly moderating comments online. Some felt that their job is taking a toll on them.
"Working in social media, you become desensitized", one social media editor told IPI. "You can emerge with a very dark view of the world." Nevertheless, she felt unable to take longer breaks from social media, citing lack of staff who could replace her.
Online editors tended to differ in their approach to comments on the media organization's website and on external platforms such as Twitter or Facebook. Forced to prioritize, many said that they rarely moderate discussions on Twitter or Facebook, instead focusing on their own websites. Indeed, some social media editors suggested that deleting comments on Facebook might be counterproductive, triggering a backlash among other Internet users.
Unable to moderate the comments under all articles, some newsrooms have experimented with making it more difficult for readers to comment. For example, Krytyka Polityczna switched from open comments on its website to a Facebook plugin that forces readers to log in to comment. This has resulted in fewer, but higher quality, comments and a better discussion, Agnieszka Wiśniewska, editor-in-chief at Krytyka Polityczna, said.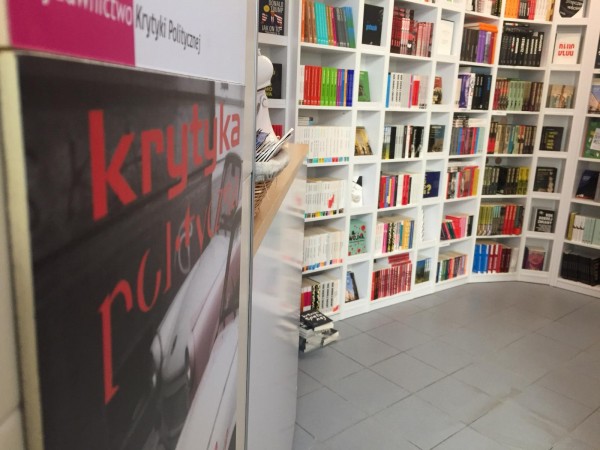 Gazeta Wyborcza has gone further. Since August 2017, it has limited comments to paying subscribers. Before then, users only had to register or log in via Facebook to comment. With the newspaper struggling to cope with hateful online comments, the change was an attempt to "clean up this mess", Mateusz Szaniewski, the newspaper's social media editor, told IPI. After the change, the number of comments dropped from an average of around 100,000 a month to 55,000. Since then, it has stabilized at around 70,000. The drop was not as bad as expected.
"We thought the change would kill the comment section, but it didn't", Szaniewski said. The rules for commenting remain unchanged; subscribers who comment still need to be polite.
On rare occasions, Gazeta Wyborcza takes further measures to limit potentially hateful comments. In September 2015, at the peak of the migration crisis in Europe and just weeks before the Polish parliamentary elections, the newspaper decided to close comments under articles on refugees. "It wasn't a discussion, it was a sea of hate that we couldn't control", Szaniewski said. Occasionally, the paper closes the comments under articles about specific people, including obituaries.
Support measures
The most common and effective form of psychosocial support highlighted in IPI's meetings with Polish journalists was talking to colleagues and receiving peer support. The newsrooms visited by IPI displayed a lack of formalised psycho-social support for journalists who have experienced online harassment. While most of the newsrooms have access to lawyers, whether in-house (at large media organizations) or outside (at smaller ones), psycho-social support remains limited and informal. Journalists did not have ready access to a psychologist or other professional at work.
Without formal support mechanisms, journalists rely on informal support from their editors, other colleagues and families. Editors emphasized the importance of cultivating a sense of community at the newsroom, as a support network for journalists. This sense of community was especially strong at small newsrooms, such as OKO.press and Krytyka Polityczna, where the journalists form close groups, strengthened through socializing outside the office.
Agnieszka Wiśniewska, editor-in-chief of Krytyka Polityczna, said that she is in contact with regular freelance contributors and seeks to strengthen informal bonds with them using an email thread, where they can share contacts or other information. More opportunities to meet in person as a group would be idea, she added.
Nevertheless, some journalists highlighted the limits of this kind of informal support. One journalist who was attacked on Twitter said that, while her colleagues tried to be sympathetic, they were ill-equipped to offer her the psycho-social support that she needed. "They simply told me to 'ignore him'", she said.
Journalists also feel that a broader professional solidarity between journalists across the political spectrum is missing. "If a journalist is slandered in the public media, everyone is targeted; one day you, another day me", one journalist at a major newspaper said.
Finally, journalists also highlighted the importance of building a community of readers through engaging with constructive comments in the online comments or on social media. Many described instances of readers coming to their defence when they were attacked online. These loyal followers can also be relied on to foster a healthy online discussion about articles, drowning out the trolls, they added.
RELATED REPORTS
The production of this report was made possible with the financial support of: